Early formation lays groundwork for religious vocations
We asked two young men who are in the early stages of their formation to share a little about the process of preparing to become a Divine Word Missionary.
Most candidates who are discerning the call to be an SVD Priest or Brother begin their journey by earning an undergraduate degree while also taking part in early spiritual formation at Divine Word College in Epworth, Iowa.
Next, they move onto the second step of the formational journey known as Novitiate. This year-long process provides time for prayer, reflection and study of consecrated religious life. It's also an opportunity to learn about the unique characteristics of the SVD community with a special focus on discernment. Six men, who are known as "novices" are currently in this stage. One of them is Wisno Elie from Haiti. As he begins his Novitiate year, Wisno is looking forward to having an opportunity to grow in his faith alongside other men who are also pursuing religious vocations. They all studied together in the undergraduate program in Iowa and will continue living and learning in community this year in Techny, Illinois.
"It is always good to continue our formation in religious life together with our classmates, especially in the Novitiate," he said. "It should help us build solid brotherly relationships and respect for one another."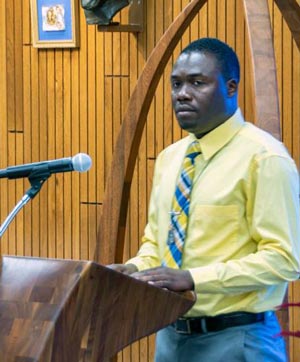 Novice Wisno Elie declares his intention to enter Novitiate formation with The Society of the Divine Word.
"The Novitiate is an essential step in my training. Living occasionally with solitude and silence, the Novitiate unfolds over one year and allows me to take root, to experience profound interior changes, and to mature in my choice of religious life," he said. "I was very excited to begin my Novitiate, because this is the precious time that I have been waiting for. I think it is a particular time of grace for me, since I want to commit myself to this life. With the grace of God – who has called me to begin this process of formation and discernment of a religious life – I believe that this will be an extraordinary time of exploration and discovery."
Following the Novitiate year, candidates reflect on the experience and determine whether they still feel called to a vocation as a Divine Word Missionary Priest or Brother. Those who are ready profess temporary vows, also known as "First Vows," of poverty, chastity and obedience.
Frater Samuel L. Lollar, SVD is among the six men who professed First Vows in July, officially becoming members of the Society of the Divine Word.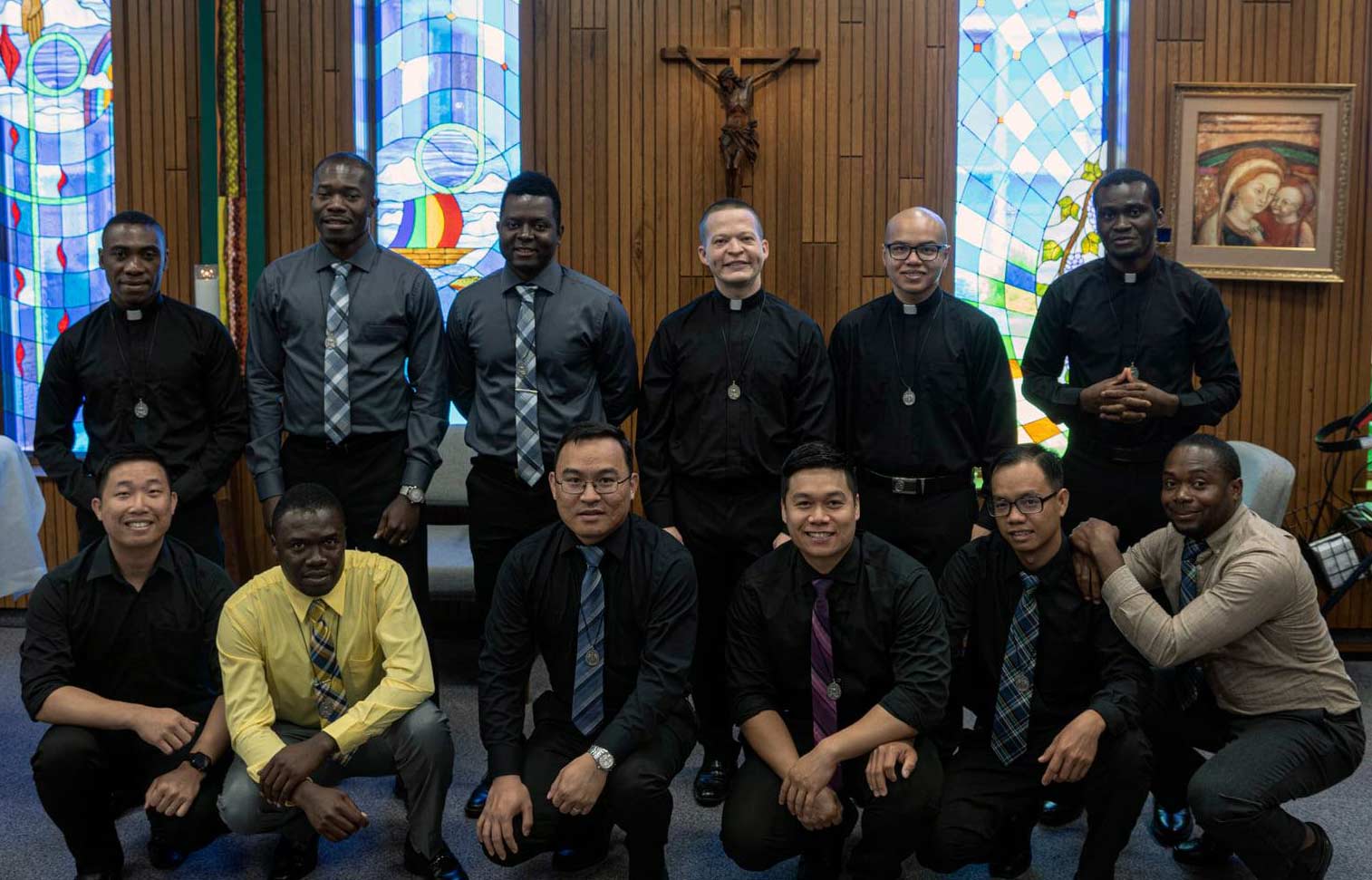 Newly professed (back row) Frt. Michelet Boncour, SVD, Bro. Joubert Felix, SVD, Bro. Wisvel Joseph, SVD, Frt. Samual Lollar, SVD, Fr. Tu Nguyen, SVD, Frt. Baruch Zinsou, SVD. Incoming novices (front row) Hoang Do, Wisno Elie, Truong Nguyen, Tuan Nguyen, Tung Vu and Friday Onoja.
"I had excellent Spiritual Directors throughout the Novitiate year and during my 30-day retreat who helped me sort through many events of my life and helped me to better understand how God has been present everywhere from the very start of my life to today and has been gently guiding me on this journey to become a missionary," he said. "I was encouraged and strengthened by my fellow novices throughout the Novitiate year, especially since we were all following a similar path even though we came from different backgrounds."
Originally from Oklahoma, Frt. Samuel was raised Baptist. He spent six years in the Air Force and was profoundly changed by an experience he had in Ecuador when he was able to visit with disadvantaged people in the community. Later, he entered the Air National Guard as a chaplain assistant and started seriously exploring the Catholic faith. In 2015, he officially joined the Catholic Church and it wasn't long before he started pursuing information about religious life.
"I felt overjoyed and like I had finally become what I had wanted to be for so long — a Divine Word Missionary," he said. "Even though it felt as though I had waited for this moment for so long, I couldn't believe that it was already happening, and I felt sad that my Novitiate year was at an end. I believe that the Novitiate year will definitely be one of the best years of my life, yet I am also excited to travel and experience life as a missionary in the Society of the Divine Word."
Now that he has professed his temporary vows, Frt. Samuel will spend several years living in community at the Divine Word Theologate with the other candidates, continuing his religious formation and pursuing graduate studies at Catholic Theological Union (CTU) in Chicago, Illinois.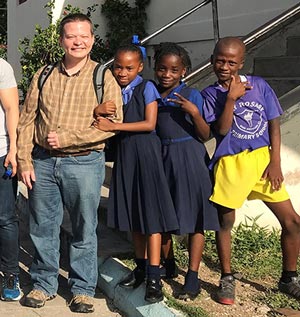 Samual Lollar participated in a mission trip to Jamaica during formation. He made some new friends there!