Formation reflections from a missionary brother
By Bro. Mark Paglicawan, SVD
It was a Sunday. We were in church. I was very young then – 4 or 5 years of age. At the top of my voice, I was singing the "Lamb of God." People around us were looking and smiling. My sister was very embarrassed because instead of "kordero" (lamb), I would sing "kaldero" (cauldron). But my parents just let me. At least I was participating in the Mass.
My mother told me this story years ago. Every time I remember it, I find myself smiling – sometimes even laughing. Maybe it was during those years when my love for the Holy Eucharist started. Perhaps, it was during those years that my vocation for religious life started. Maybe this was the time that God presented to me the GIFT.
On August 21, 1981, I was born to a wonderful Catholic family of Novio-Paglicawan. I was the third of five children, one girl and four boys. My family is neither rich nor poor. Both of my parents are professionals but my mother decided to stop working as a medical technologist to attend to the needs of the family while my father worked as a government employee. My siblings and I were brought up by my parents with love and fear of God. We prayed the rosary and attended Sunday Mass together and continue these traditions today when we're together. Our parents instilled the value of prayer in us, as well as trust in God. Honesty, education, love for work and kindness were also emphasized while I was growing up.
I was in third grade when my formal service to the Church started. Our catechist invited me and some of my classmates to be altar servers. I remember waking up at 4 a.m. and asking my parents to bring me to the parish so I could serve at 5 a.m. Mass. I was very excited to wear my cassock and always checked the schedule of servers. The parish was my hangout place and I was always ready and willing to replace my colleagues who were not be able to make it for their assignments. After a few years, I graduated from elementary school and started studying at a high school that was operated by the Society of the Divine Word.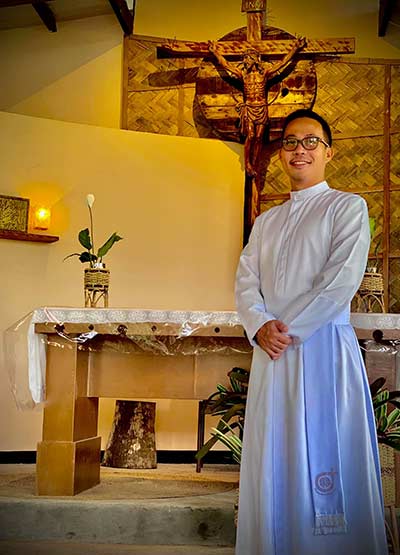 I was very busy during my high school years but still started each day with the Holy Eucharist. It may sound like an exaggeration, but I felt that my day was incomplete without attending Mass. Sundays were still a family day back then and we always started by attending Mass together. Saturdays were the only days that I wasn't able to go to Mass. In my fourth year of high school I told my family that I wanted to enter seminary. When my mother asked which congregation I was interested in, I told her that I wanted to attend an SVD seminary. Actually, it was because I only knew Divine Word Missionaries, since my school was run and owned by the religious order.
Time for a change
In the seminary, everything was going fine, especially my spiritual and community life. I learned to love and appreciate the Bible more because there were activities that required us to read and share our life experiences based on the Word of God. However, the study of the Scripture was more experiential than systematic. Then one day in 2000, after two and a half years in the seminary, I decided to make a change. My father had a kidney transplant, so I left seminary to travel to the province where I could tend to his needs. He needed company since my youngest brother was still in college studying in the capital and my mother was in Manila tending to my other siblings who were also studying. At the same time, she was also working to help augment the finances of the family. It was hard, but I told myself that I was not in a hurry – I was still young. I consoled myself by remembering that I could learn a lot outside the four walls of the seminary.
In the province, I pursued a bachelor's degree in secondary education. During those years, I joined religious organizations, which kept me close to the things I did back in the seminary. I joined the college choir, the lector-commentator group at the parish and the church choir. I also got involved in a group that sent members to serve as retreat and recollection facilitators and speakers for the whole Apostolic Vicariate of San Jose. I did these things to strengthen and continue enriching my relationship with God.
After graduating from college in 2004, I spent five years working as a teacher. I enjoyed the fruits of my hard work – given that I was already helping my family financially.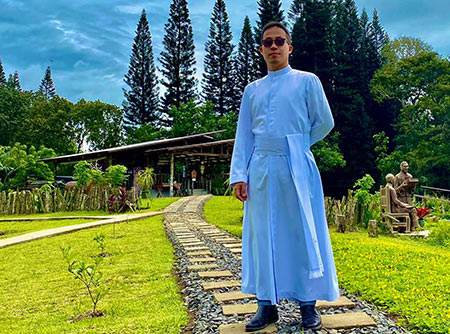 However, I had a feeling of emptiness. It took me eight years to finally decide to enter formation again. When I felt that my family was financially stable, I re-entered the seminary in 2009 to find out if becoming a priest would fill the emptiness I was feeling.
Years of formation passed swiftly. I learned a lot about myself and the Society of the Divine Word. I learned to consider all my activities as my prayer. The transformation from a little child to an adult was quite evident and felt.
Serving God as a brother
Still, I was not totally certain if the priestly vocation was really for me. What I was certain about was the burning desire within me to serve God and others as a Divine Word Missionary. It's always been in my heart. It felt like everything that happened in my life prepared me for my vocation. During my novitiate year in 2012, I decided to shift from cleric to brotherhood. I believe that decision came as a result of my prayers and the interventions we had in formation.
As a Divine Word Missionary Brother, my interest has always been on how I can simply but effectively and meaningfully share the Word of God with the people who I deal with in my ministry. I find it truly ironic and embarrassing, at times, that I am a member of the Societas Verbi Divini (SVD); yet I do not fully comprehend what others believe my expertise should be. Perhaps this puts an additional weight on me, which makes me zealously desire to find answers to most of the possible questions that people may ask me in regard to Sacred Scripture.
With my most recent ministry as Apostolate Director of scholastics and co-missionaries at Divine Word Seminary Tagaytay, I used what I learned about the Scripture through the Catholic Theological Union (CTU) courses in my formation sessions.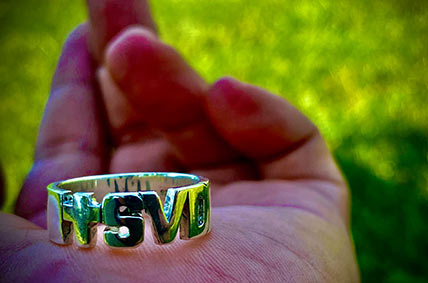 I hope that they will be able to apply these lessons in their daily lives and future mission ministries. I pray that it will also serve as their inspiration and everyday invitation to be disciples who are instruments of God's love to ALL and who are grateful like one of the ten lepers who returned to thank Jesus for healing him (Luke 17:11-19).
With our stronger faith and grateful hearts, may our knowledge of God deepen and our love for the Word of God be greater!

Bro. Mark Paglicawan, SVD was born and raised in the Philippines. He professed Perpetual Vows as a Divine Word Missionary Brother in 2018. Since then, he has served as Chaplain at a University in Cebu City, Philippines and later as Apostolate Director at Divine Word Seminary Tagaytay. Today, he's pursing a master's degree in biblical ministry at Catholic Theological Union in Chicago, Illinois.