"A religious brother is a man committed to living the consecrated life in a response to a call from God."
---
Brotherhood in the Society of the Divine Word (SVD) offers you the chance to explore and apply your God-given talents within a faith-based ministry. Brothers fully dedicate their gifts to fulfilling the mission of the SVD and doing God's work among his most deserving children around the world.
Divine Word Missionary brothers who are good with their hands might become builders. Those with a gift for leadership and organization may become administrators or hold other leadership positions. Those with an eye for design or art can be teachers or work in media. Those who wish to better the health of others may become medical professionals. Whatever it is, the brotherhood can help you focus your talent through prayerful service to God on earth.
Your journey typically begins with other SVD candidates, at Divine Word College. Brotherhood candidates pursue a four-year academic degree while taking part in all the other facets of formation at the college. After graduation, you can apply to the SVD Novitiate at Techny, Ill. For a year, you will focus your attention on religious life with the SVD and the brotherhood.
At the end your Novitiate year, you can profess First Vows as a religious brother and move to the formation house in Chicago. There you will live and continue your formation and spiritual development while developing your gifts through study at a Chicago-area college, university, technical school or in practical ministry. During this time, you will also experience missionary life through the Cross-cultural Training Program (CTP), which lasts one to three years, depending on the country and your need for language learning.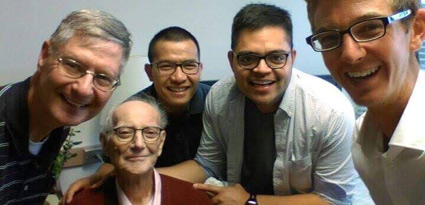 At the completion of your CTP and advanced studies, all the prayers and hard work culminate on that special day when you profess your Perpetual Vows as a Divine Word Missionary.