The Undergraduate Formation Program at Divine Word College lays the foundation for religious life as a Divine Word Missionary priest or brother. You will receive consistent support and spiritual guidance as you grow academically, intellectually and spiritually. In the process, you gain a deeper understanding of yourself and what it means to be a member of the Society of the Divine Word (SVD).
---
Program develops the whole person

On a human level, you learn about living in community, which means taking an active role in helping the community function as we live, work, eat, pray and play together. Living and interacting with men and women of different ages, you will also be immersed in a community of students from many different countries.
Such cultural diversity offers a tremendous opportunity to learn and experience what it means to be "intercultural," which is about achieving a deeper understanding and acceptance of people from different cultures, and then using that knowledge to enrich your life.
Formation extends to the classroom where you expand your knowledge and awareness on an intellectual level. Your awareness of the world expands through major courses of study in Philosophy, Theology and Intercultural Studies as well as the sciences, the arts, history and other humanities.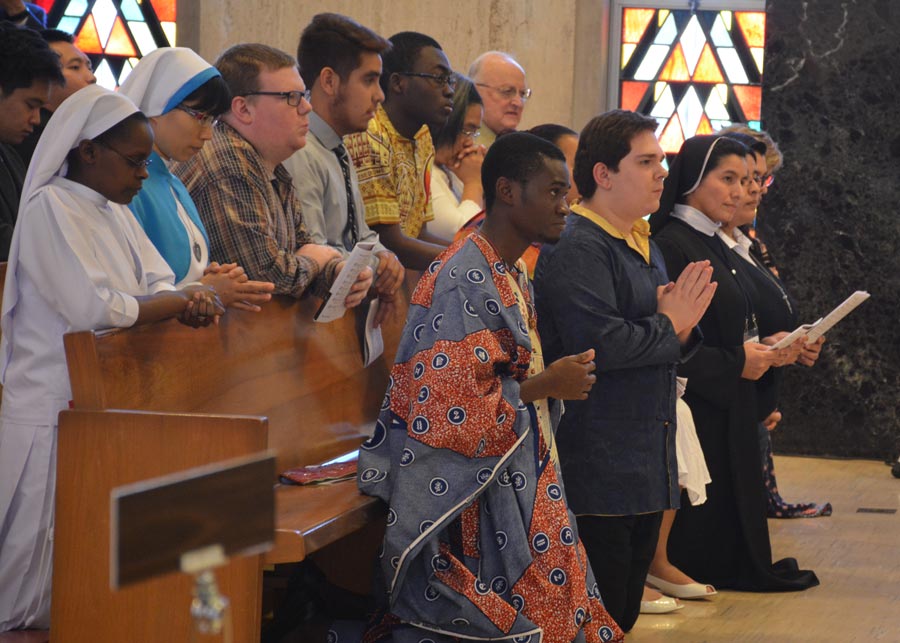 Spiritually, you will be part of a formation group, which is led by a formator. Each group offers a shared experience with other young men who are discerning their call to religious life. Together, you will mature and grow in your relationships with the community and Our Lord Jesus. Your formator will also be there for you on an individual basis, along with your spiritual director, who will be a confidant and guide on your faith journey.
You will experience ministry in different ways. Ministry may be within the college community, by taking part in the liturgy as a cantor or lector. It might be through outreach efforts to visit the elderly, work in homeless shelters, assist the mentally or physically challenged or other forms of community service.
The Undergraduate Formation Program at Divine Word College is about you—fostering your growth, development and self discovery. It is also about the SVD—what does it mean to be a member of the Society of the Divine Word?
Ultimately, it helps you tune-out the "noise" so you can more clearly hear God's call in your life.