Recharging faith and honoring African culture
---
The Society of the Divine Word is known for sending missionary priests and brothers to the farthest corners of the earth to serve.
But sometimes SVDs are needed in less exotic locations.
Twin brothers Fr. Charles Smith, SVD, and Fr. Chester Smith, SVD, saw a need to evangelize to African American youth across the United States and recharge their interest in the Catholic Church. So the Chicago natives helped start the Bowman Francis Ministry based in Indianapolis, Ind.
In the early 1990s, the Smith brothers, along with the late Fr. Anthony Clark, SVD and Fr. Ken Hamilton, SVD, pitched their concept to SVD superiors about a ministry that would focus on young black Americans. Fr. Chester said there was a real need for innovative and creative outreach at the time, as far too many young African American men were ending up in the prison system. They wanted to find a way to build this group up spiritually and inspire them to take a different path, serving as role models in their Church communities.
Once the project was given a green light, the organizers named it to honor their role models. "Bowman" pays tribute to both Fr. John Bowman, a black SVD who in 1949 was assigned the difficult task of opening a mission in Mississippi, and Franciscan Sister of Perpetual Adoration Thea Bowman, who fought to break down racial barriers in America. "Francis" refers to Bishop Joseph Francis, SVD, who Fr. Chester said was very supportive and affirming of black seminarians while he and his brother were studying at Divine Word College in the 1970s and '80s.
The Bowman Francis team carefully crafted programs that would equip young people with the tools they needed to thrive in their personal lives and grow in their faith. Many of the ministry's programs are designed to pay tribute to African culture, art, music and traditions.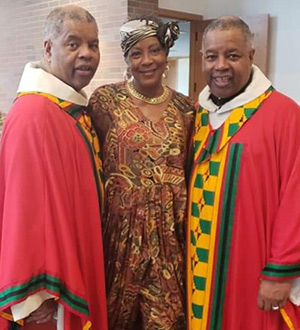 The Sankofa conference draws between 300 and 500 participants ages 8 through 18 each year. The event is named after a proverb derived from the Akan people of West Africa, which teaches a lesson about the importance of going back to one's roots in order to move forward and succeed. The Sankofa conference educates attendees about black history, Catholic history and black Catholic history.
"The people are strong in their culture but they're also strong in their faith. You can be both," Fr. Charles said. "You don't have to leave one behind in the Catholic Church and that's what the Bowman Francis team has tried to bring."
The seminars, summits and conferences developed by the Bowman Francis team have been so successful that Fr. Chester said he spends most of his time traveling for the programs.
"It just seems that people are so hungry for the Word and they want the truth about life, especially from a spiritual point of view," he said.
In addition to his work with the Bowman-Francis Ministry, Fr. Charles has spent 14 years as a chaplain for the U.S. Department of Veterans Affairs and done extensive work with the Federal Bureau of Prisons, working directly with inmates.
One important goal of the Bowman Francis Ministry is to ensure that the people they encounter understand the fundamentals of Catholicism.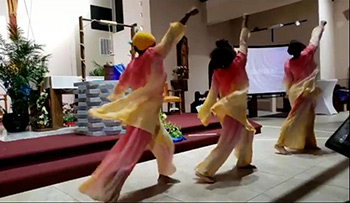 "We can't assume that just because people have been baptized that they know the faith and can articulate the faith," said Fr. Charles.
But grasping the core values of Catholicism is just the beginning. There's also a need to engage participants and help them find their place in the Church. With a wide variety of religions to consider, Fr. Charles acknowledges that those seeking out faith have a lot of choices and the Church needs to meet their needs if it is going to retain and grow its following.
All too often, he watches as young people walk away from Catholicism to find another religion that encourages more music, dancing and general joy in its services. Fr. Charles said his hope is that the Bowman Francis Ministry can help them find that fire and passion in their own parish and empower them to become leaders.
"I think it's important to let the people know that they are the Church and they need to take ownership of it," Fr. Charles said. "That means financially the upkeep of it, the maintenance of it, developing grants and endowments for the church itself."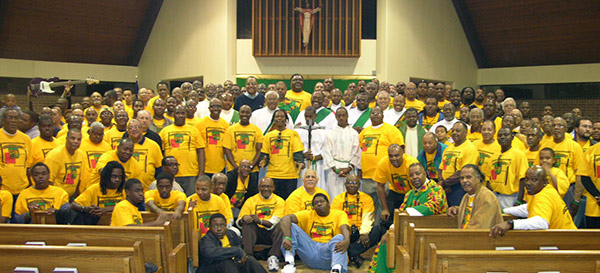 An ongoing program the Bowman Francis Ministry started is called Ambassadors of the Word Rite of Passage. Young boys ages 8 to 12 enter the program and remain in it until high school graduation. The hope is to help raise these boys to become spiritual men of God.
Fr. Charles said most of the participants don't have a man in their household to set an example of masculinity and leadership, so the program teaches them how to tie a tie, manage a bank account, develop good hygiene habits and understand spiritual morals. Once the participants reach the end of high school, they have an opportunity to travel outside the country and learn about being a global citizen. In recent years, the program has taken students to Australia, Antigua, Brazil and Belize.
Since starting the Rite of Passage program, Fr. Chester said he's seen young men learn the skills they need early on to succeed later in life as they reach adulthood and pursue their dreams in fields like engineering and law enforcement.
For the Smith brothers, their ministry location may not be as remote as some other SVDs but the mission and the purpose are the same – to reach people who others overlook. Their hope is that more leaders will join them in this effort, despite the difficult nature of their ministry.
"(We need) people who are not afraid to work in really desolate places, poor areas, violent areas, gang-infested areas, drug-infested areas where the SVD should be," Fr. Charles said. "We need to go in there and provide programing to uplift these individuals from that type of lifestyle and transform them and help them to see that the Catholic way is the better way of life on all levels."