He Did Small Things with Great Love
---
He had a gift for giving in the small ways that touch your heart, make you laugh or your job easier. His ministry was of small, everyday things—running an errand, fixing a machine, changing a watch battery, making a new staff member feel welcome, brushing snow off cars, helping ESL students with their English, showing them how to count change, writing a sympathy note to a friend or benefactor—so many missionary acts of kindness.
Brother Wayne Till, SVD, 85, formerly of Bellevue, Iowa, retired missionary and beloved member of the Divine Word College community died February 8, at Techny, Ill. The memory of his kindness brought the Divine World College community, friends and family to the Main Chapel for his funeral Mass on February 16.
"He was like a father or grandfather or brother, he was always joking around," said kitchen-staff member Peggy Kass. "If you were having a bad day, he could feel that, he was so easy to talk to. He will be missed."
Born on a farm near Bellevue, Iowa, on Nov. 19, 1933, Bro. Wayne graduated from St. Joseph High School in 1951 and entered the SVD's seminary at Techny, Ill. Professing perpetual vows in 1960, he was assigned to Australia where he worked on SVD dairy farms. Always good with his hands, a decade later he trained in mechanics and traveled to Papua New Guinea where he served the people by keeping their fishing boats, motorcycles and chainsaws working. He went on to serve a variety of missionary roles until 1998 when he returned to the U.S. and assigned to DWC where he joined the development office staff.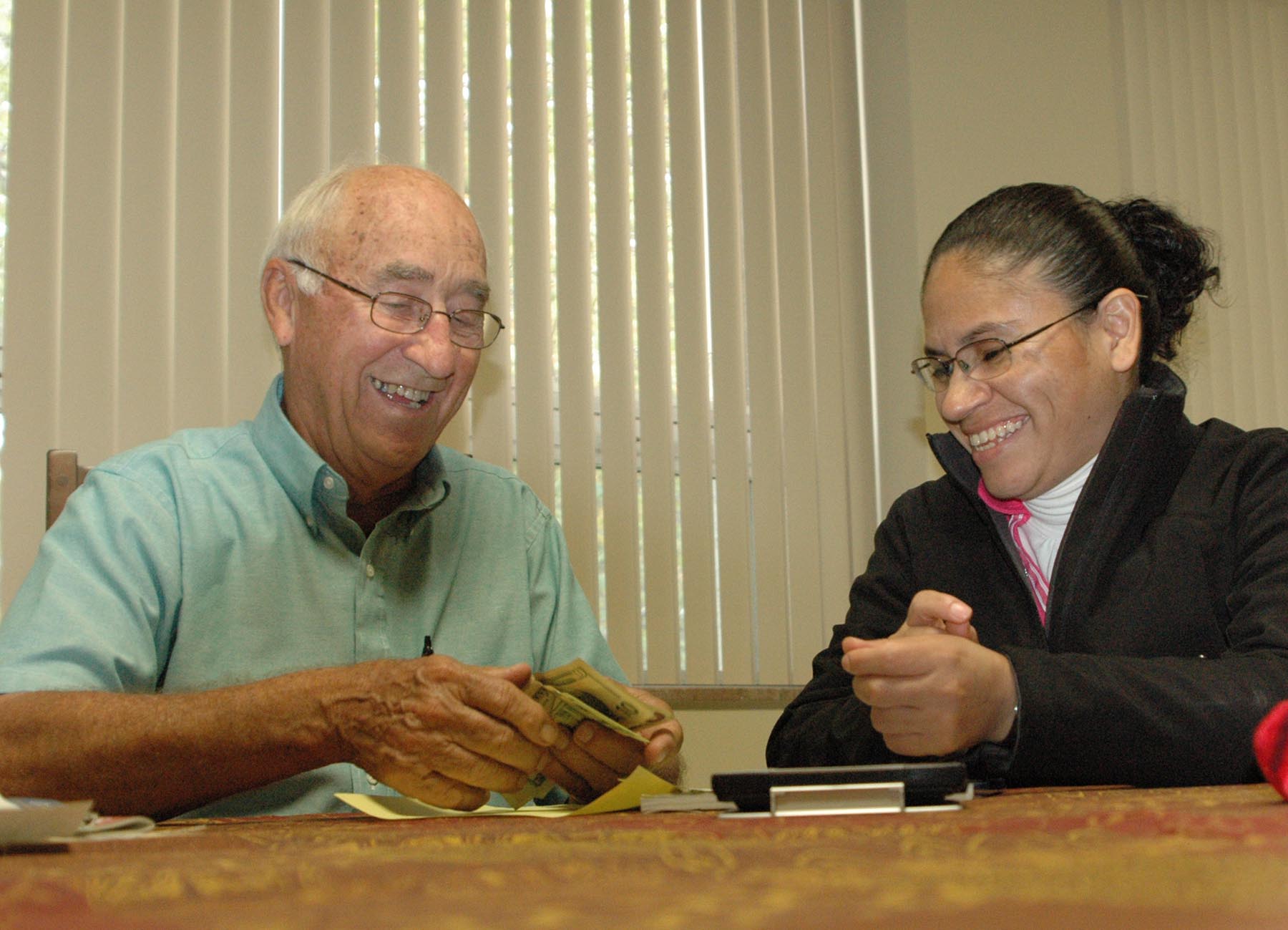 Diagnosed with a terminal illness last year, Bro. Wayne moved to Techny in October. He lays at rest in St. Mary's Cemetery at Techny.
Sr. Huyen Tran Phan, OCist, a junior in the Philosophy and Religious Studies program, developed a close friendship with Bro. Wayne since her first year at DWC when she was learning English. "I'm still crying because I still feel my loss of him," she said. "But I am really happy for him because he is happy in God's arms now."