Each religious order has a specific "charism" or focus that defines its distinctive community and purpose. But did you know that there's a faith-based organization made up of more than 25,0000 religious sisters, brothers and priests from 12 Catholic religious congregations who are all united in a singular mission?
VIVAT International is a Non-Governmental Organization (NGO) committed to working with children, women, girls, indigenous people and marginalized communities on a variety of issues that impact human dignity. Through advocacy in the United Nations, this expansive network of the faithful works in 120 countries to promote and uphold human rights.
VIVAT International was founded in 2000 by two congregations: the Society of the Divine Word and the Missionary Sisters Servants of the Holy Spirit (SSpS). It quickly gained support from other congregations that seek improved conditions for people around the world who are treated unjustly. In particular, VIVAT focuses on eradicating poverty, empowering women, protecting biodiversity, encouraging sustainable development and creating a culture of peace.
The name VIVAT is derived from the Latin verb "VIVERE" meaning "to LIVE." It expresses a prayer, a wish that the human family and nature may live.
VIVAT International Director Fr. Paulus Rahmat, SVD, recently visited Divine Word College Seminary in Epworth, Iowa to tell students at the missionary college about VIVAT's efforts. He explained that the organization works at both a community level and at a global level to effect change. It works closely with the United Nations and has the Special Consultative Status with the Economic and Social Council of the United Nations (ECOSOC).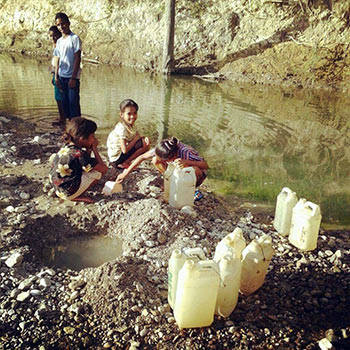 "VIVAT aims to help foster a world society in which all peoples, cultures, and religions are able to experience justice,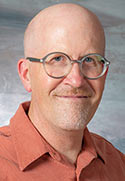 harmony, and understanding," said Divine Word Missionary Brother Brian McLauchlin, who serves as the Chicago Province's coordinator for Justice, Peace and Integrity of Creation. "By working with the grassroots efforts of the SVDs and SSpS, VIVAT tries to think globally, while acting locally."
Fr. Paulus said at the community level, VIVAT International uses social justice ministries to reach people in need. Through work in education, communications and healthcare, members are able to promote peace and justice. One example of the local outreach efforts from VIVAT International is the group's efforts with people who live in poverty. Members work side by side with them to restore and preserve freedom and dignity. Grassroots efforts can sometimes impact lives immediately but the organization also seeks broader, longer-lasting change at a systematic level.
Bro. Brian said the Universal Periodic Review, which assesses the human rights efforts of each member state of the United Nations, is one important part of this process.
"Through UN frameworks of accountability, these processes can improve the human rights situation of the marginalized," he said. "It is important that we try to work for systemic change by our local grassroots efforts and changing them on a global level."
VIVAT collaborates with other like-minded non-governmental organizations, as well as many other Catholic religious congregations.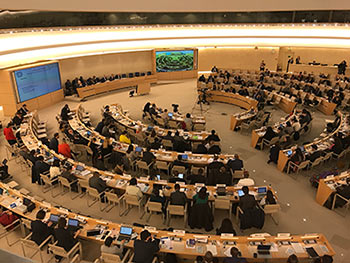 "By pooling ideas and best practices for solving local problems, we do create change," Bro. Brian said. "Sometimes change can be very slow, but we do see change. For example, violence against children and adolescents did improve in Bolivia by submitting a report through the United Nations."
VIVAT is an example of what can be achieved when collaboration is fostered and human dignity is valued and defended.
Want to help? Here's what you can do to support the cause:
Work with vulnerable communities like women, girls, indigenous communities, people living with HIV/AIDS, internally displaced, migrants and refugees
Partner with UN agencies on poverty reduction projects.
Team up with VIVAT to put on a workshop, roundtable, etc. centered on poverty eradication.
Advocate at the national level for poverty eradication programs.
Find local development projects in your area to support tutoring centers, healthcare centers or housing development.
Challenge prejudice and discriminatory attitudes toward women.
Monitor how your community, government, police, security forces and courts respond to violence against women and girls.
Celebrate the International Day for the Eradication of Violence against Women on November 25 and the International Women's Day on March 8.
Establish campaigns and public events that commemorate the women who have lost their lives to violence
Participate in the annual Commission on the Status of Women