Celebrating diversity
Priest in Toronto aims to honor cultural traditions, embrace multicultural community
---
Originally from the Philippines, Fr. Carlos Macatangga, SVD was ordained in Techny, Ill. in 2004. The following year, he opened the SVD Mission in the Archdiocese of Toronto and has been working there ever since. His first assignment was at St. John Bosco, the first SVD parish in Toronto.

Since 2010, Fr. Carlos has been the pastor at two parishes in the Archdiocese of Toronto that serve the Portuguese community in the cities of Mississauga and Etobicoke.
Ss. Salvador do Mundo is a national parish for the Portuguese community where all services are offered in Portuguese.
Cristo Rei Parish is a multicultural parish offering services in both English and Portuguese. It's located in the heart of Mississauga and, while it serves the Portuguese community, Fr. Carlos said the English services draw much larger crowds. Parishioners come from a wide variety of cultural backgrounds, including Indian, Filipino, Sri Lankan, Chinese, Nigerian, Caribbean and Latin American.
Church leaders look for ways to celebrate the diversity of the community by holding special events throughout the year that honor all of their heritages. It's an opportunity for each cultural group to celebrate in their own way, while also learning about the customs of their fellow parishioners who come from different backgrounds.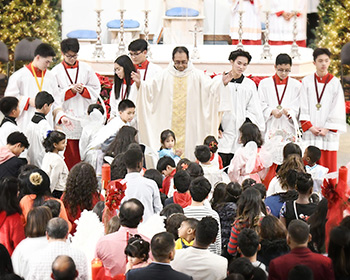 "Whenever we have a big celebration in our parish, we invite everyone," Fr. Carlos said. "In a multicultural parish, we not only welcome different cultures to celebrate but we also help them understand what we are doing and why we do it in a particular way."
The diversity of the parish communities makes them rich melting pots of cultures, but Fr. Carlos said those differences also present challenges.

He strives to be a patient, creative and grounded leader.
"It gives me a lot of joy and satisfaction when I see people responding to us in positive ways," he said. "My faith is also strengthened when I see people having a better relationship with God."
Each year, through the works of Irmandade de Espirito, his parishes distribute between $30,000 and $40,000 to various agencies that feed, serve, and help the poor and needy.

The churches are blessed with active parishioners who serve in a variety of lay movements. One parish has 120 altar servers. On any given Sunday, Fr. Carlos said he has 20 to 25 altar servers at the 11 a.m. Mass.
"It is rewarding when you're able to form new and future leaders of the church," he said.
In 2012, the parish helped build a village in the Philippines named Cristo Rei Village. They raised enough money to build 30 houses and classrooms.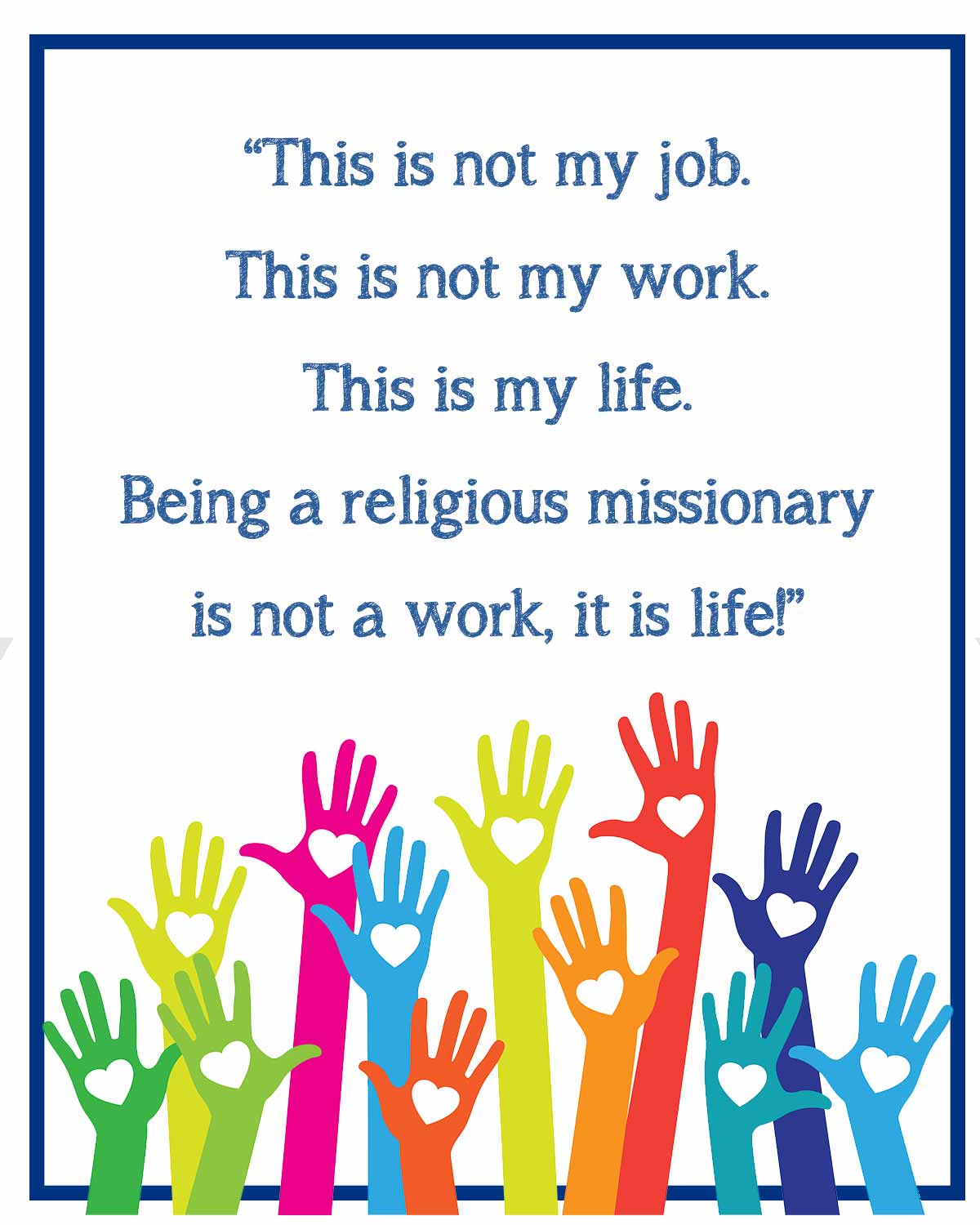 "This is not my job. This is not my work. This is my life. Being a religious missionary is not a work, it is life!" Fr. Carlos said.

This year, he celebrates his 25th anniversary as a professed member of the Society of the Divine Word and the 16th anniversary of his ordination.

"I am grateful," he said.

In addition to his pastoral duties, Fr. Carlos is serving his third term as District Superior for Canada and earlier this year he was appointed as vice-provincial for the Chicago Province.