Missionary life a chance to give back
---
Derek Nguyen knows what it feels like to lack the things that most people take for granted. His parents are Vietnamese refugees who migrated to Malaysia, where he was born. When he was three, they moved to the United States.
"My family was very poor," he said. "We had to find food and shelter, and every night we prayed as a family to ask God to keep us safe from harm and feed us the next day."
He wore the same clothes to school every day and sometimes his sister didn't have shoes, so she attended class in just her socks. Derek says he knows that people felt sorry for his family because they donated used items to them from time to time, including clothes.
"It was precious to us, like gold," he recalls.
As a child, Derek loved animals and dreamed of becoming a professional fisherman. When he was 17, he met a Divine Word Missionary vocation director who talked to him about religious life and his aspirations started to evolve. By the time he was 22, Derek felt strongly that he was being called by God and enrolled at Divine Word College in Iowa. After graduation, he spent a year in novitiate and then started his theology studies. For the past two years, Derek served in Oaxaca, Mexico for his Cross-Cultural Training Program. Now that he's returned to the United States, he plans to continue his preparation to become a Divine Word Missionary priest so he can dedicate his life to serving others.
"I chose the missionary priesthood because I wanted to give back to people what God gave to my family when we were poor," he said. "Serving many different families has been a blessing because God blessed my family when we were in need; and it is only right that I continue to share God's abundant love and compassion with others."
Derek's experience in Mexico started with four months of language learning in Mexico City. By the time he arrived in Oaxaca, he knew enough Spanish to get by but felt shy and intimidated when he met new people and engaged in longer conversations.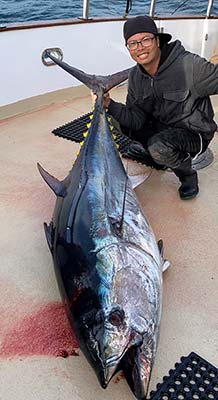 Fortunately, parishioners were very patient with him. Derek said they kindly corrected his Spanish, taught him new words and encouraged him to continue expanding his use of the language. While the experience was frustrating at times, he says looking back that it helped him improve quickly.
At the church, Derek was involved in several ministries. On weekends, he celebrated Mass with the community and helped parishioners prepare for communion and confirmation through catechism classes. He describes the people of Oaxaca as religious and traditional.
"They sell simple items such as food, fruits, vegetables, tamales, school supplies, and homemade products in the street market. Most people have just enough to get by daily because they make just enough money selling simple goods," he said.
Despite having limited financial means, Derek said the residents of Oaxaca were rich in spirit. Their church events were filled with singing and dancing. It took time for him to find a comfort level with dancing during worship but once he joined the joyful celebrations, he said it felt like "embracing God's grace."
When the COVID-19 outbreak descended on the region, parish leaders decided to cancel all church events. Derek said the resilient community adjusted quickly by celebrating Mass live on YouTube.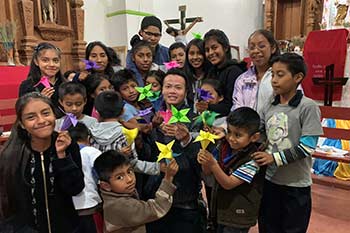 "The joy of serving the people in this place strengthened my belief that my vocation is where I will truly be happy for the rest of my journey, for the rest of my life," he said.
The experience in Mexico was fulfilling. It helped Derek recognize that he may not use a net or fishing pole in his ministry work but he is still achieving his childhood dream.
"I realized that God has still called me to be a fisherman, but to fish people to be closer to God's everlasting love. My mission is to invite people into a deeper relationship with Jesus," he said. "Every day as I reflect on my journey, I still give God praise and worship because He continues to provide me with the love and joy that I felt when I first joined the seminary."