An Acorn, a New Beginning and Studying FOR the Mission
---
Frater Trieu Cao, SVD, looked at the acorn he picked from the ground beneath a centuries-old oak tree at Bay St. Louis, Mississippi and saw a symbol of his call to religious vocation as a member of the Society of the Divine Word (SVD). Since his student days at Divine Word College, he dealt with personal questions about his faith. He found answers during his novitiate year—at the 30-day retreat at the SVD retreat center at Bay St. Louis.
"The thing I got out of my 30-day retreat is hope and the acorn is a sign of my vocation and a new beginning for me," he said. "It is a symbol of my faith, I have to protect it, I have to nurture it and I have to grow it."
Now living at the SVD Theologate in Chicago, Frt. Trieu is working on two master's degrees and looking forward to his ordination as a Divine Word Missionary priest in May 2020. But his journey has taken many turns on its way to that oak tree and he has benefited from good advice along the way.
Born in Buon Ma Thuot, Vietnam, he went to public school. He later took a year of classes at a university in Saigon while staying at an SVD boarding house where he got a taste of living in a religious community. Interested in the SVD, he was sent to Divine Word College in 2007. Learning a new language and then studying for a degree posed a variety of challenges.
"Especially studying philosophy and theology, questions pop up, some things I couldn't answer," he said. "It was a big challenge for my faith at that time."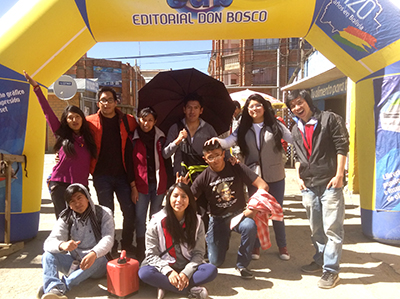 Naturally quiet, he came out of his shell to talk with seminarians, SVDs and religious sisters to gain better insight into his issues. But advice of Fr. Thang Hoang, SVD, who was assistant dean of students at the time, may have had the best effect.
"He told us that maybe at Epworth, we don't have enough time in formation to discern, so one year in novitiate will help to see more clearly our vocation," Frt. Trieu recalled.
Graduating in May 2012, he entered the SVD Novitiate at Techny. The following January, he experienced the 30-day retreat and found his acorn. Professing his First Vows in August 2013, he went on to live at the Theologate and study at Catholic Theological Union where he picked up another valuable piece of advice, from a visiting SVD on mission in Japan, Fr. Jim Heisig.
"About studying," Frt. Trieu recalled, "Fr. Jim said we should learn what we need for our mission, not just what we need to get an A in a class."
Frt. Trieu put this advice to work years later after he returned from his Cross-cultural Training Program (CTP), in Bolivia. Most of his time there was in an urban parish, but he also spent several months in a remote, rural area. He saw how critical it was for street children to get at least a basic education. He also learned how important it was for an SVD—especially in rural areas—to be handy with tools, because he will be building and repairing; painting and maintaining. But a point of enlightenment occurred when he asked parishioners what they most wanted from him.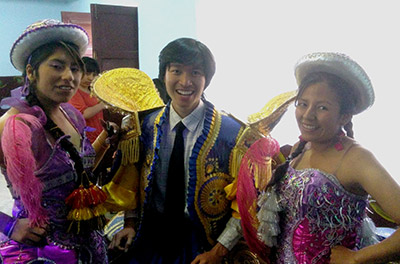 "They said they would really like to learn more about the Bible," he recalled. "So, I thought, 'OK, there is a need so I'll study that.'"
Returning to the Theologate, he got permission to pursing a second master's degree, in the Old Testament, which he is pursuing along with a Master's in Divinity, which is required for ordination. He hopes to return to Bolivia, if he is lucky enough to be assigned there by his SVD superiors.
As he grows and nurtures the "acorn" of his faith, Frt. Trieu grows and nurtures his vocation with the SVD.
"It has been a good choice to be with the SVD, because I really like adventures, going to different places, meeting different people, learning about their cultures and their language," he said. "I also learned about myself and I learned about being persistent and patient."
Indeed, such qualities are important for an acorn to grow into a mighty oak.