Parish expands food pantry during pandemic
---
Our missionaries serve people who live on the margins, and many of them have been hard hit by the coronavirus pandemic. The food pantry at Risen Lord Church in Maysel, Clay County, West Virginia provides just one example. It normally provides food for 105 children a week through its backpack program at an elementary school in Clay County. Since the local schools have closed, that number has increased dramatically. During the first week, they provided food to 1,667 children.
The pastor, SVD Father Thien Duc Nguyen explains why: "We are now providing food to all the children in all the elementary schools and high schools in Clay County. The other organizations that normally help, do not have the resources to keep up with the demand. We just could not turn away any of the children. I keep thinking of Jesus' words: 'whatever you did for the least of my brothers and sisters, you did for me.'"

At Risen Lord, the food pantry normally opens at 9:00 a.m. on the fourth Thursday of the month. It provides food for about 160 families. It now opens at 6:00 a.m., and people begin arriving at 5:30. To preserve social distancing, they have opened a drive through. In addition, for the past two weeks, volunteers have delivered food to the homes of more than 40 families who have not been able to travel to the church.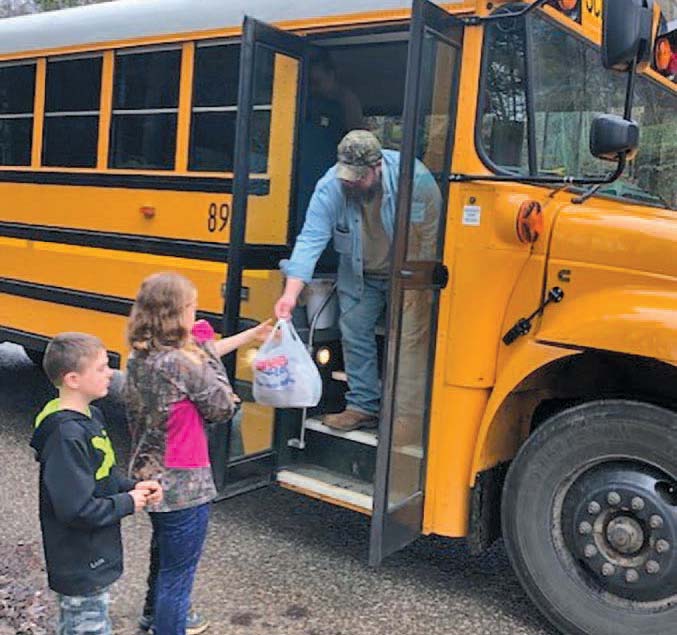 The food pantry and backpack program at St. Thomas Parish in Gassaway continues to serve more than 60 families in Braxton County. Last week, many people called St. Thomas and asked for food, so Fr. Thien expects the number to increase. They have already prepared 100 prepackaged boxes in anticipation. The parish also provides backpacks for 78 students at Burnsville Elementary School. This is the same parish that a group of our seminarians from Divine Word College in Epworth, Iowa visited recently, bringing with them food for the food pantry.
The food pantries obtain much of their food from the local Mountaineer Food Bank.
Fr. Thien now travels there three times a week and picks up 2,000 to 5,000 pounds of food. He hauls the groceries back to the parish food pantry in an old FedEx truck.
In the midst of this pandemic, Divine Word Missionaries are responding to people in need in the U.S. and throughout the world.